Defense Station Touchable
Defense Station Touchable Beschreibung
Bitte beachten: Diese Beschreibung stammt von dem Programmierer und spiegelt nicht unsere Meinung wieder!
Classic Tower Defense Gameplay.
50 Waves of frustrating creeps.
15 Excellent Achievements to unlock.
5 Varied Landscapes to battle on, each with their own unique advantages and twists.
Detailed graphics and quirky sounds make this a Tower Defense Game to remember.
Check out http://ironshod.co.nz for videos and playable demos!

Defense Station Touchable is highly portable, customizable and will soon be on its way to another new platform near you!
Defense Station Touchable Screenshots (iPhone):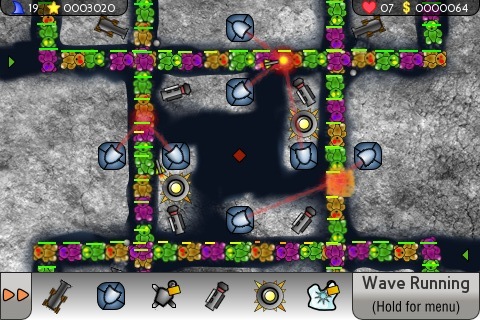 Du kannst unter folgenden Links downloaden bzw. kaufen:
Spiel-Statistiken: Likes: 0 · Kommentare: 0 · Kategorie: iPhone Spiele · 0.89
Gefällt Dir Defense Station Touchable?
Wenn Dir Defense Station Touchable gefällt, klicke bitte auf den Facebook Like Button. Aus den Likes generieren wir die Game-Charts und Spiele mit mehr Likes steigen in den Charts nach oben.
Ähnliche Spiele