Battle Defender
Battle Defender Beschreibung
Bitte beachten: Diese Beschreibung stammt von dem Programmierer und spiegelt nicht unsere Meinung wieder!
Battle defender is a fun tower defense game, you need build defense units to block both air and land enemies to go through your zone, Destorying your enemy gives you more golds, you can build more defense unit, you can also upgrade your defense unit to add damage. Let'g go! good luck.

Game feature:
- 8 different enemies;
- 4 amazing tower types;
- 3 difficulites for player of all levels;
Battle Defender Screenshots (iPhone):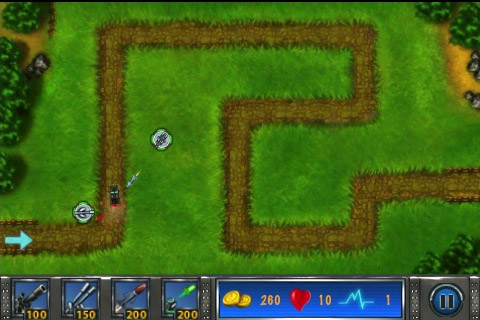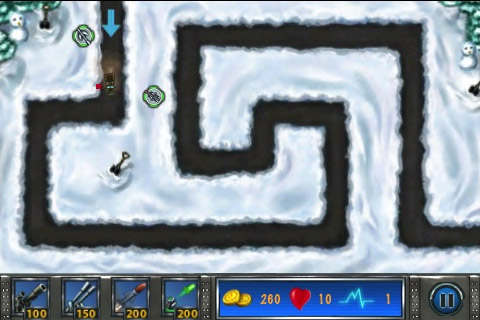 Du kannst unter folgenden Links downloaden bzw. kaufen:
Spiel-Statistiken: Likes: 0 · Kommentare: 0 · Kategorie: iPhone Spiele · 1.79
Gefällt Dir Battle Defender?
Wenn Dir Battle Defender gefällt, klicke bitte auf den Facebook Like Button. Aus den Likes generieren wir die Game-Charts und Spiele mit mehr Likes steigen in den Charts nach oben.
Ähnliche Spiele