Blighted Earth
Blighted Earth Beschreibung
Bitte beachten: Diese Beschreibung stammt von dem Programmierer und spiegelt nicht unsere Meinung wieder!
TOWER DEFENSE is HERE. universal support for iPHONE, iPOD, & iPAD.
dig in, get your towers up. the onslaught is coming...

★★★★★

mankind has ravaged the face of planet earth in a struggle for resources.

now warlords and their armies fight for the last few patches of inhabitable land.

protect your base and stave off the onslaught…

★★★★★

✓ 8 troop types
✓ 7 upgradeable towers
✓ 4 unique maps
✓ 1024x768 HD resolution [for iPad]
✓ stunning graphics
✓ full multi-touch controls
✓ frantic fast-paced gameplay

★★★★★

twitter.com/TRINITIgames
Blighted Earth Screenshots (iPhone):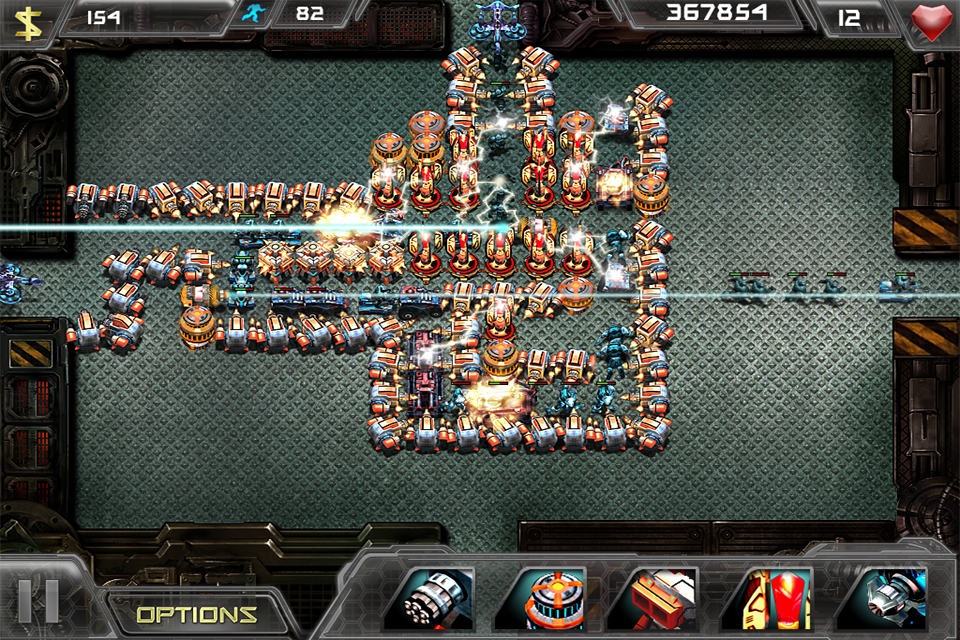 Blighted Earth Screenshots (iPad):
Du kannst unter folgenden Links downloaden bzw. kaufen:
Spiel-Statistiken: Likes: 0 · Kommentare: 0 · Kategorie: iPhone Spiele · 0.89
Gefällt Dir Blighted Earth?
Wenn Dir Blighted Earth gefällt, klicke bitte auf den Facebook Like Button. Aus den Likes generieren wir die Game-Charts und Spiele mit mehr Likes steigen in den Charts nach oben.
Ähnliche Spiele