Treasure Defense
Treasure Defense Beschreibung
Bitte beachten: Diese Beschreibung stammt von dem Programmierer und spiegelt nicht unsere Meinung wieder!
This version is for iPhone/iPod touch only. Get Treasure Defense HD for universal version.

Horde of treasure hunters gonna steal your magic crystals. Stop them before they escape!
Crush them with bombs and dynamite, shoot them with arrows and shurikens, roast them with meteors and lightning!

Game features:
• 3 unique kinds of towers
• 7 upgrade levels for each tower
• 10 kinds of insatiable enemies
• 10 different kinds of mighty magic
• 15 maps in first episode
• new episodes upcoming
Treasure Defense Screenshots (iPhone):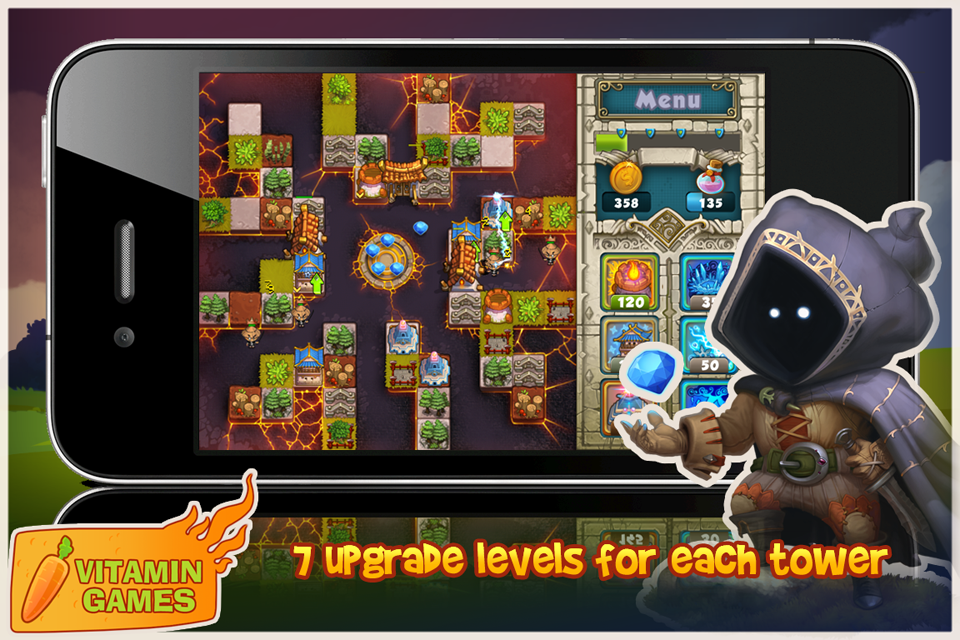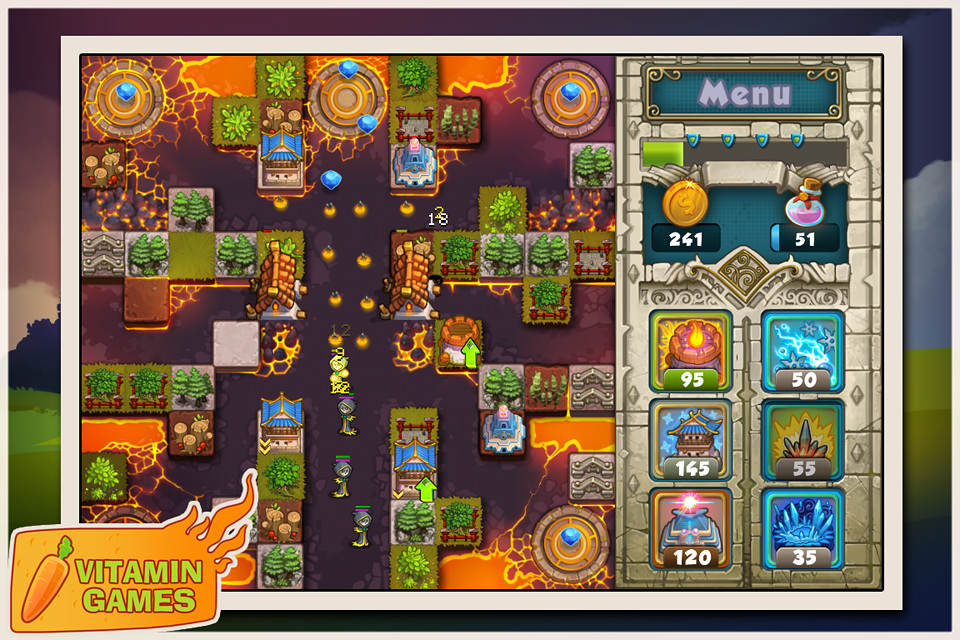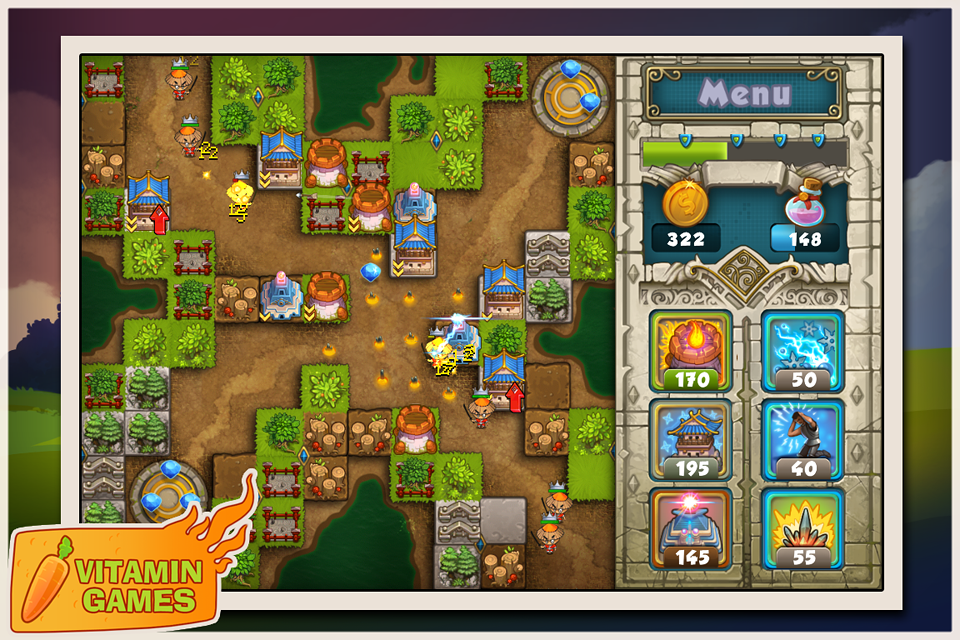 Du kannst unter folgenden Links downloaden bzw. kaufen:
Spiel-Statistiken: Likes: 0 · Kommentare: 0 · Kategorie: iPhone Spiele · 0.89
Gefällt Dir Treasure Defense?
Wenn Dir Treasure Defense gefällt, klicke bitte auf den Facebook Like Button. Aus den Likes generieren wir die Game-Charts und Spiele mit mehr Likes steigen in den Charts nach oben.
Ähnliche Spiele